Frankfurt is a striking city. It has an abundance of buildings to expore and enjoy during your city break. Let's see what it has to offer.
Old Opera House (Alte Oper)
One of the best buildings to visit in the city. Now called the Alte Oper, the modern day concert hall is renovated and worth a stop by. Destroyed in 1944 it opened again in 1981.
Commerzbank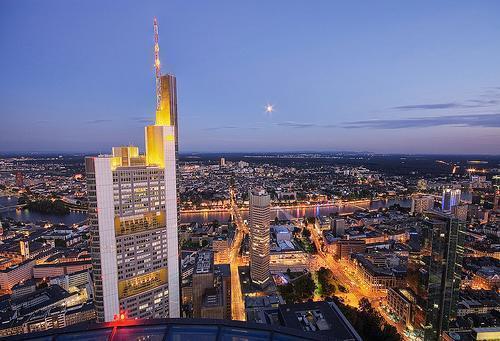 The 56 stiry building in Frankfurt is one of the biggest in the city. It has a light at the very top, giving the structure a total height of over 300m.
Karmeliterkloster
The building has been transformed into different sections, one being the Museum of Archaeology and the other the Institute of City History.
One of the best times to visit during the year is in November and December when the Frankfurt Christmas Market is on. Enjoy Christmas while taking in the sites of maybe, the best Christmas Market in the world.